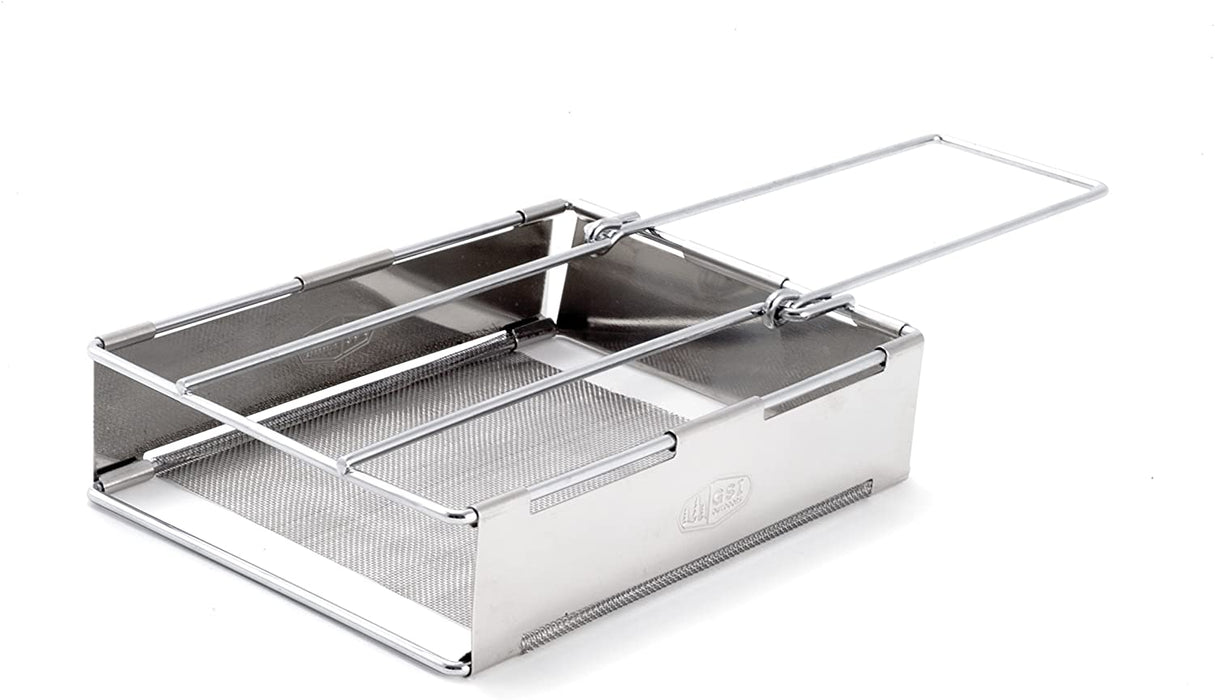 GSI Outdoors Glacier Stainless Steel Toaster That's Collapsible and Hand-Held for Camping
This product ships from the United States
DURABLE DESIGN: Made of durable stainless steel, the Glacier Stainless Toaster is resistant to scratches and abrasions while its fine steel mesh distributes heat evenly for quick and easy toasting that doesn't leave you with burnt or partly done toast.
COMPACT AND CONVENIENT: Weighing 0. 4 pounds and measuring 6. 7 in x 5. 7 in x 0. 5 in, the unique design of this toaster allows it to fold flat for easy packing so you can take it on all your adventures.
LIFETIME PROMISE: GSI Outdoors spent over 30 years building quality, performance products and stands behind them 100%. GSI Outdoors warranties all products for the original owner against manufacturing defects for the lifetime of the product.