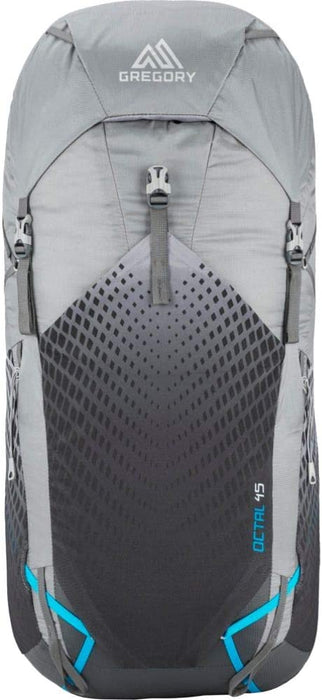 Gregory Mountain Products Women's Octal 45 Liter Ultralight Multi-Day Hiking Backpack | Backpacking, Hiking, Travel | Full-Featured Ultralight Construction, Raincover Included, Durable Strap System
This product ships from the United States
AEROSPAN SUSPENSION: AeroSpan suspension with EVAP moisture wicking shallow-depth ventilated back panel.
COMFORTABLE DUAL-DENSITY FOAM COMPONENTS: Ventilated, dual-density FocusForm shoulder harness and extra supportive hip belts with targeted comfort zones.
ALUMINUM INTERNAL FRAME: Ultra-light 7001 aluminum perimeter frame with anti-barreling support.
INCLUDED RAIN COVER: Custom fitted rain cover stows in the top pocket for quick access in unexpected showers.
IDEAL USES: Fastpacking, Backpacking, Through Hiking, Hiking, Camping, Travel. WEIGHT: 2.39 lbs. DIMENSIONS: 26" x 12.5" x 10.5".