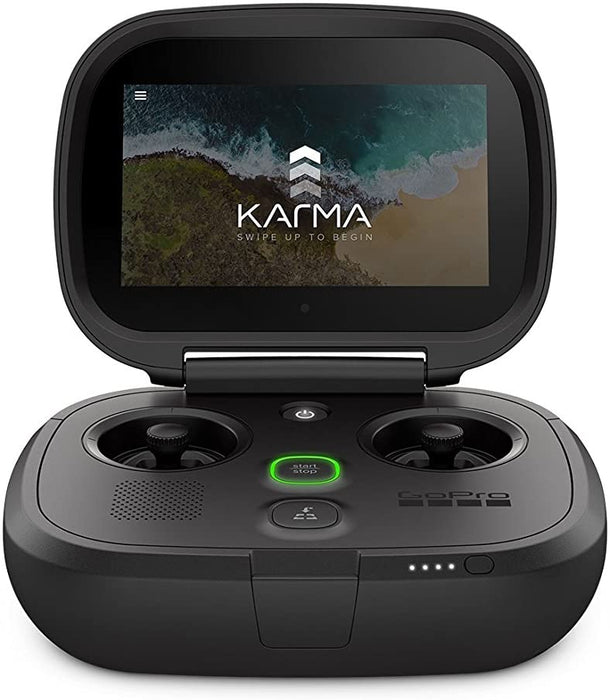 GoPro Karma Controller (GoPro Official Accessory)
This product ships from the United States
Flying is fun with a game-style controller that makes it easy to fly the drone and control your camera at the same time.
The Karma Controller's sleek all-in-one design features its own built-in touch display. No tablet or phone needed.
The touch display streams a live, first-person view of what your Karma sees in flight.
The controller's touch display was specially designed for improved visibility in bright outdoor conditions.
Karma gives you full camera control and live preview for HERO6 Black, HERO5 Black, HERO4 Black and HERO4 Silver.