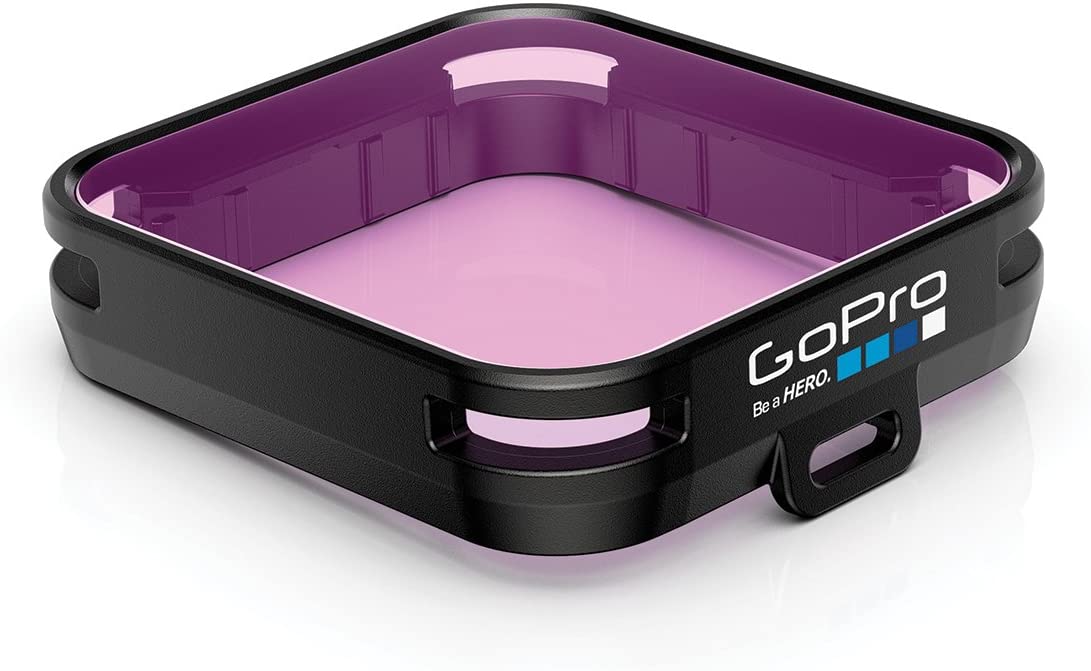 GoPro HERO3+ Dive Filter for Standard Housing (Magenta) (GoPro Official Accessory)
This product ships from the United States
Shallow to Deep water diving: Use at depths of 15' to 70' (4.5m to 21.3m).
Optical Grade Glass: Ensures optimal image clarity for your underwater photos and video
Tool Free Installation: Presses into place for quick and easy installation and removal
Natural, Vibrant Colors: Allows a broader light spectrum to reach the camera sensor for more natural-looking colors.
Carrying Bag + Camera Tether: Includes a carrying bag for safe transport and storage. The Camera Tether acts as a leash to provide an added layer of security when using the filter.