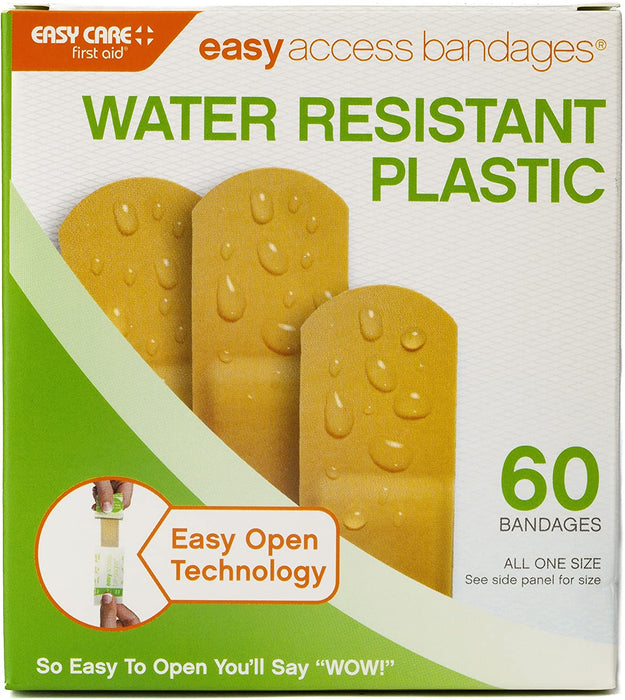 Easy Care Easy Access Bandages, 1" x 3" Plastic, 60 Count
This product ships from the United States
Patented Easy Open technology, just grip, pull and stick. So easy to open and apply you'll say Wow.
Organized by color so it is easy to find the bandage you need, when you need it.
Stay organized with the portable, protective packs - bandages are protected and secured in packs and do not float around loose in a purse or backpack.
Less mess with a wrapper stays behind in pack. No loose tabs that float around the room or stick to clothes or counters.
Less contamination risk with the one-handed application.