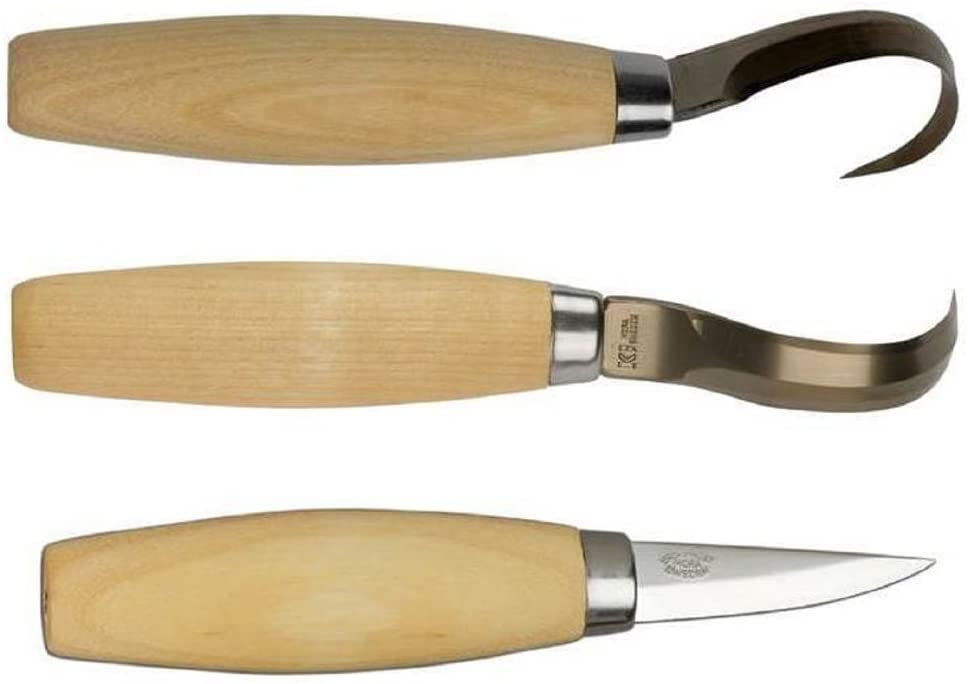 Bundle - 3 Items: Morakniv Wood Carving 164 Knife (No Sheath), Morakniv Wood Carving 163 Knife (No Sheath), Morakniv Wood Carving 120 Knife (with Sheath)
This product ships from the United States
Manufactured by Mora of Sweden for Sloyd carving, including kuksas, Dala horses, spoons, and more.
Straight edge carbon steel knife for regular woodcarving, and Sandvik stainless steel hook knives for scooping and hollowing.
Oiled birch handles for comfortable use and reliable control. Handles can also be formed to fit the contours of your hands.