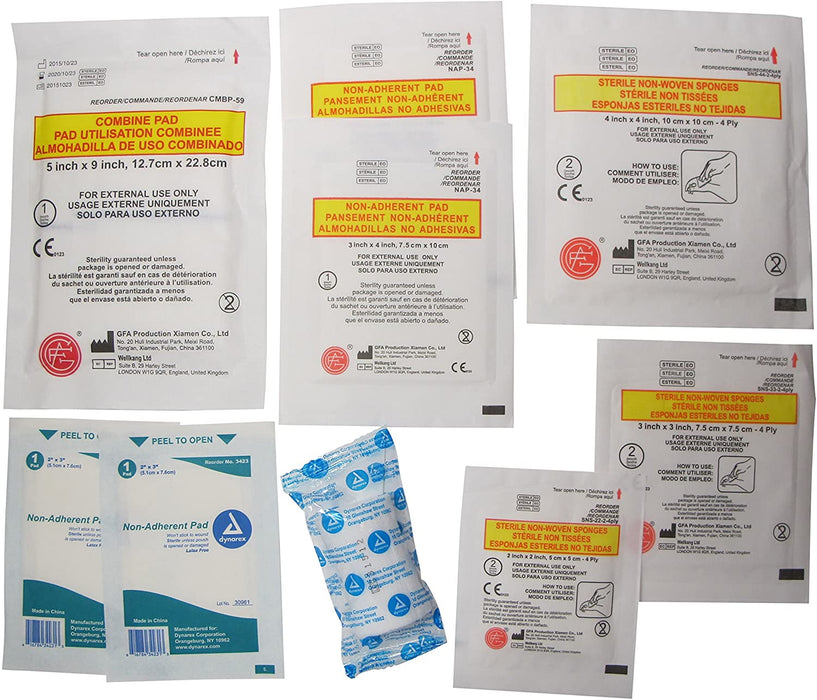 Adventure Medical Kits Dressings & Bandages
This product ships from the United States
WON'T STICK TO SKIN: non-adherent dressing won't stick to the wound for easy removal without damaging new cell growth.
KEEP WOUNDS CLEAN: sterile 4" x 4", 3" x 3" or 2" x 2" dressing can be used to cover the non-adherent dressing to keep wound clean or used to clean up area around wound.
HOLD DRESSINGS IN PACE: conforming gauze bandage holds dressings securely in place.
PRESSURE DRESSING TO STOP BLEEDING: 5" x 9" sterile trauma pad provides large absorbent pad for bleeding wounds in need of compression.