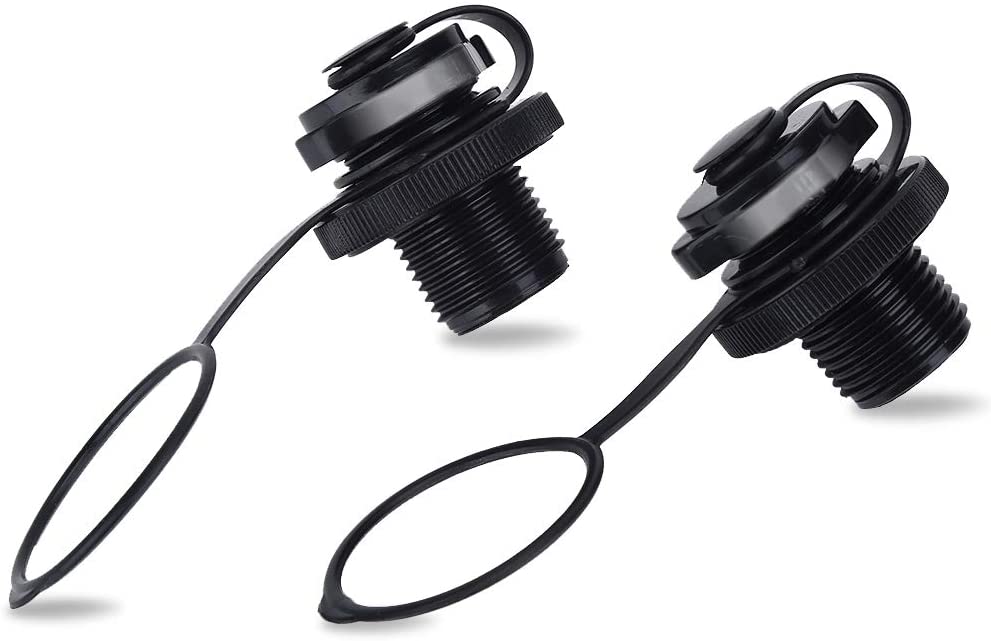 2Pcs Spitfire Tube Valve Replacement, Kayak Intex Inflatable Boat Replacement Caps Boat Spiral Air Plugs 0ne-Way Inflation Replacement for Inflatable Raft Boat Kayak
This product ships from the United States
PREMIUM MATERIAL: Spitfire Tube Valve Replacement is made of high dense ABS plastic, this Air Valve is sturdy, anti-corrosion and durable.
ONE-WAY INFLATION: The Kayak Intex Challenger Plug Replacemnet is a one-way inflation valve, good for quick inflation.
CAP DESIGN: The valve cap design ensures anti-leak inflation. Please check size to make sure whether your valve bung fit this plug before purchase
COME IN PAIR: Intex plug comes in pair, fit to most inflatable boat, raft, rubber dinghy, etc.
GUARANTEE: If you have any problem with this product, you can just take advantage of our 180 days warranty. We will replace it or give your money back for any reason.