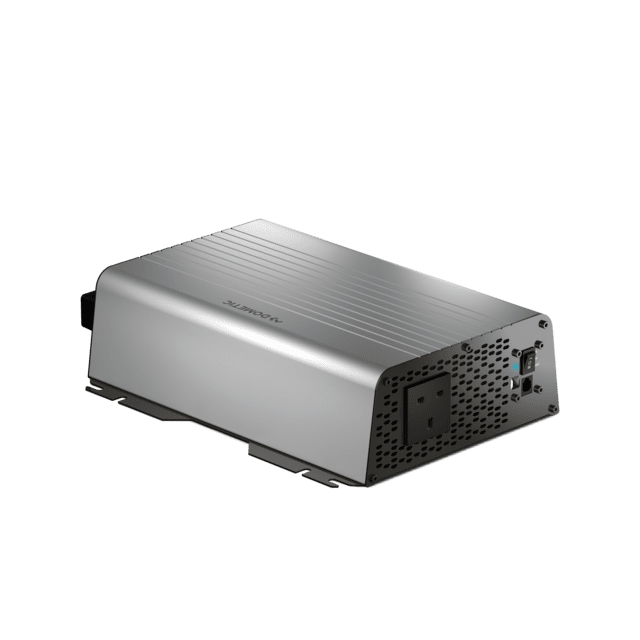 Dometic SinePower DSP 1512
Save

Liquid error (snippets/product-badge line 32): Computation results in '-Infinity'

%
This product ships from Kuwait. Ready to deliver.
Introducing the Dometic SinePower DSP 1512 – Your Power Solution for Sensitive Electronics
SKU: 9600002547 Model: DSP1512 Model on label: SinePower DSP1512
Unlock the power to energize your adventures with the Dometic SinePower DSP 1512, a state-of-the-art pure sine wave inverter designed to provide you with a seamless and reliable source of 230 V AC power wherever you roam. Whether you're on the road, at a campsite, or out in the wilderness, this exceptional power inverter ensures that your sensitive electronic devices receive clean, stable power to keep you connected and powered up.
Pure Sine Wave for Sensitive Electronics: The Dometic SinePower DSP 1512 delivers a pure sine wave 230 V AC output voltage, making it perfect for powering your delicate and sensitive electronic gadgets. Say goodbye to worries about potential damage or interference caused by inferior power sources.
Adaptable to Your Power Needs: With a wide DC input voltage range, this inverter is ideal for use in vehicles with EURO 6 emission standards, ensuring compatibility with a variety of setups and configurations.
Efficiency and Convenience: The Dometic SinePower DSP 1512 features an energy-saving standby mode with an automatic wake-up function. This ensures you have power on demand while conserving energy when it's not needed.
Installation Flexibility: Installing this inverter is a breeze thanks to its compatibility with both horizontal and vertical positions. Fit it into your vehicle seamlessly and optimize your power supply.
Safety First: You can trust the Dometic SinePower DSP 1512 to protect your devices and itself. It offers automatic restart after overloads, over-voltage, or under-voltage conditions, ensuring peace of mind during your adventures.
Whisper-Quiet Performance: The built-in fan operates quietly and is load- and temperature-controlled, ensuring efficient cooling without creating unnecessary noise disturbances in your environment.
Stay in Control: Included as standard is a remote control panel, allowing you to monitor and manage your power inverter's operation conveniently. Adjust settings and check power levels without leaving your comfort zone.
When it comes to reliable and clean power for your sensitive electronics, the Dometic SinePower DSP 1512 stands out as the go-to solution. Don't compromise on power quality during your outdoor journeys. Get the Dometic SinePower DSP 1512 and experience the convenience and peace of mind that comes with superior power management.
Elevate your power supply. Choose the Dometic SinePower DSP 1512 today.